Wildlife and conservation
A voice for nature conservation and biodiversity in the area. Creekside Education Trust is committed to the long-term management of Deptford Creek for people and wildlife.
Creekside Education Trust offers ecological planning advice for Creek wall improvements and local habitats to developers and partners. If you are interested in finding out more about this service, please contact us.
Wildlife
Urban and teeming with wildlife, Creekside Discovery Centre never fails to surprise and amaze its visitors…
Deptford Creek is home to the Chinese Mitten crab and an important nursery for young fish. It is often visited by herons, cormorants and kingfishers. Just as the people who live, work or visit here there are plants and animal species from all around the world – it is a truly international sensation!
Visit the Creekside Discovery Centre to uncover, enjoy and learn about the wildlife and habitats of this fascinating area.
Creekside Discovery Centre site
Creekside Discovery Centre is based on a site that is one of the most biodiverse landscapes for its size in London. It has unique eco-heritage features including a brownfield based landscape, a brown living roof and natural sloping banks to the foreshore of Deptford Creek.
The sloping habitat into Deptford Creek is also a historical feature of the Tidal Thames. Only 2% of the Tidal Thames' edges remain natural nowadays making this feature in our landscape a rarity in London and this is where the natural soft river bank edges provide a great habitat for plants, invertebrates and fish. Brownfield sites, once a common across all of London, are a crucial habitat for wildlife.
We have over 300 species of wildflower on our site of under 0.26ha. In the summer of 2019 over 40 plants of the Small-flowered Catchfly naturally colonised on our site. This is a Critically Endangered wildflower on the Plantlife Red List, with no other recordings in London.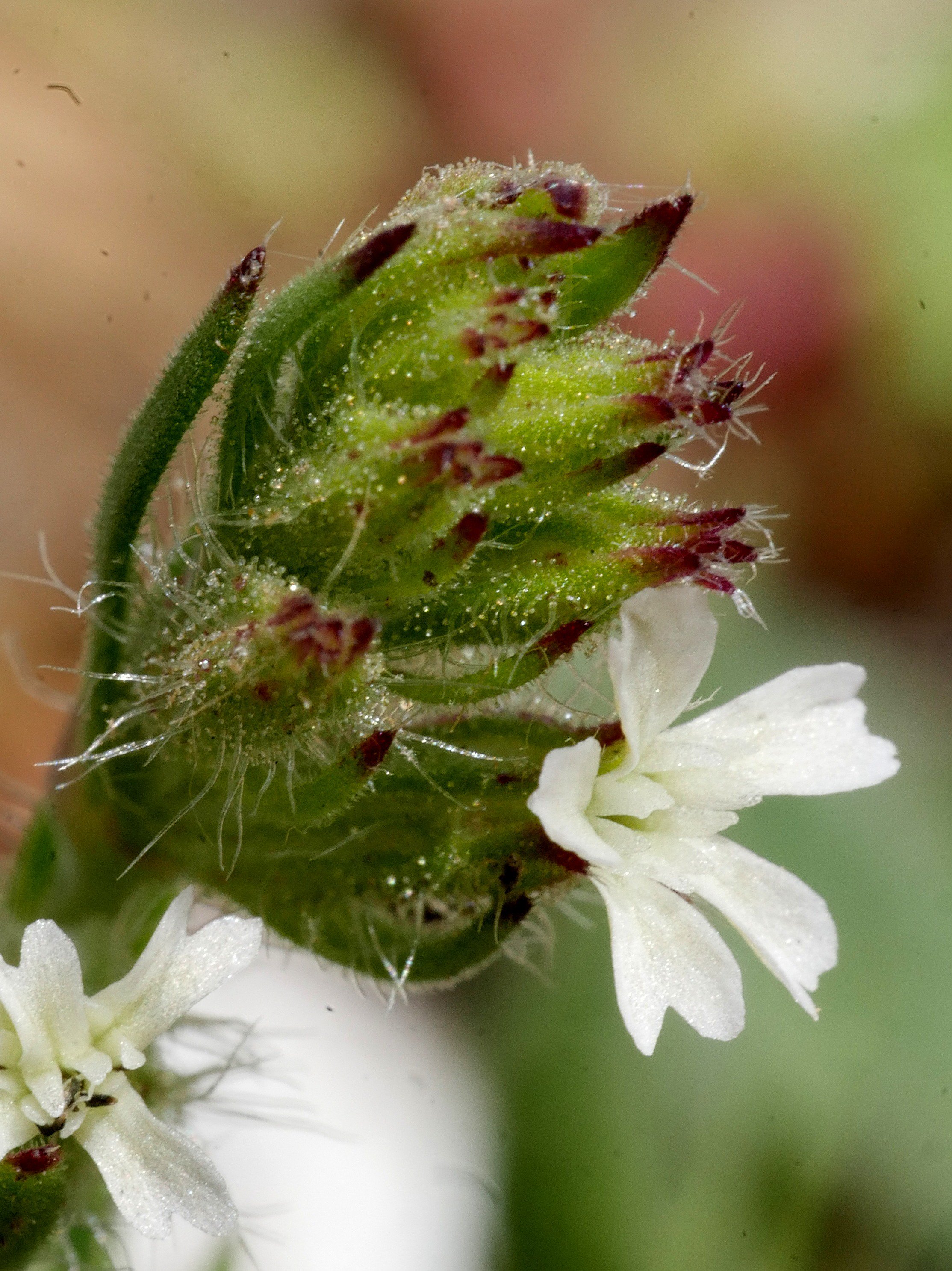 Small-flowered Catchfly (Silene gallica)
Animals found in Deptford Creek include:
Eel
Stickleback
Flounder
Chinese mitten crab
Goby
Leeches
Shrimp
Prawn
Birds spotted in and around the Creek include:
Black redstart
Mallard duck
Grey heron
Swan
Moorhen
Black headed gull
Cormorant
Coot
Herring gull

Animals found in the Centre's pond include:
Newts
Frogs
Toads
Water boatmen
Pond skaters
Invertebrates found in the Centre's grounds include:
Butterflies
Dragonflies
Woodlouse
Snails
Slugs
Spiders
Centipedes
Millipedes