Corporate Workdays with Creekside Education Trust
Bring your team to Creekside Discovery Centre for a unique day out of the office.
A team workday at Creekside Discovery Centre looks like this:
10.00-12.30 Conservation task: This can be cutting back, raking meadows or other vegetation, digging up areas or footpath and fencing work
12.30-13.30 Lunch: The group is responsible for their own lunch. We can organise a local caterer.
13.30-15.30 Low Tide Walk: Experience Deptford Creek a unique landscape in London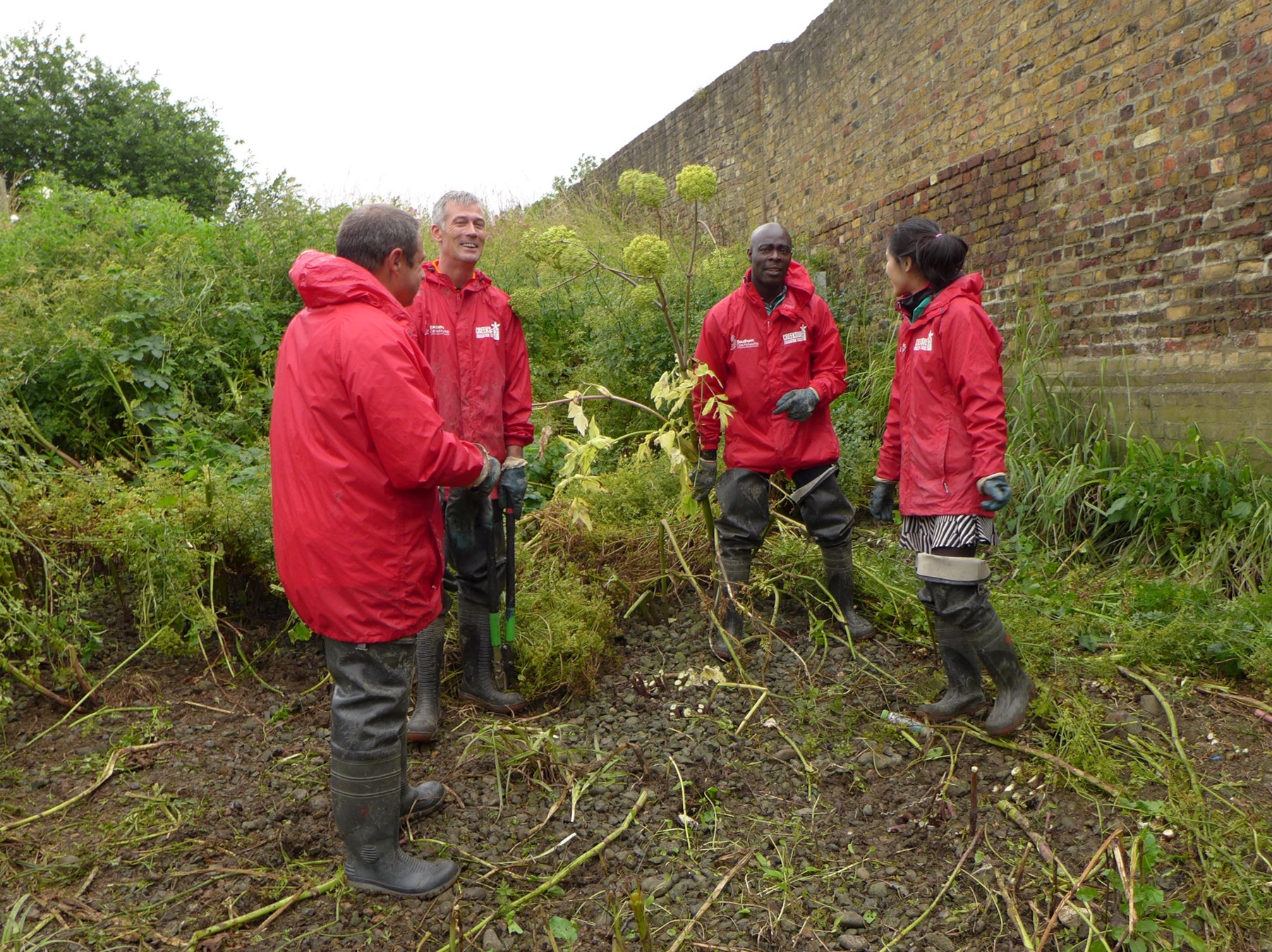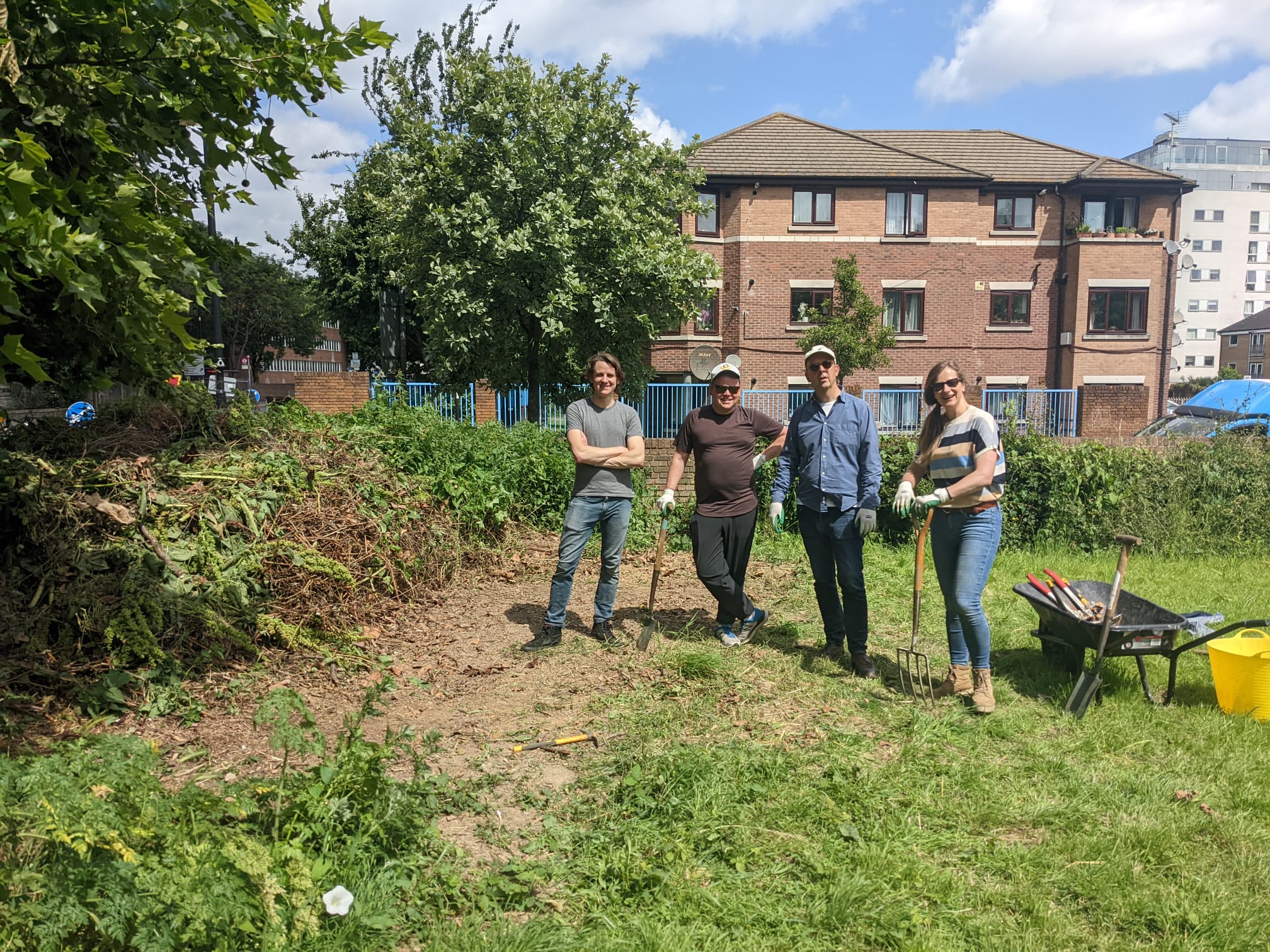 There will be plenty of opportunities for your team to work together, working with nature in the fresh air, supporting your health and well being, while helping our charity. We will lead you in doing something completely different from your day job that's will benefit Creekside Education Trust to continue supporting our local wildlife and local communities.
Our upcoming available dates are
Friday 19/08, Monday 22/08, Tuesday 06/09, Thursday 20/10, Friday 04/11
To discuss your day please contact us at info@creekside.centre.org.uk
FAQS
What size group can we bring? - We can host between 6 and 20 people per workday
Is your building accessible? - Our building and grounds are step free. There is an accessible toilet. Our site is wheelchair accessible but you will need some assistance on our rough surfaces outside. We are fundraising to improve these. We regret that the Creek itself is a wild river and is not wheelchair accessible, but we will try and give you the best experience we can on dry land.
What is the cost of a corporate workday? We charge £600 for a workday. This covers our planning and staffing costs, any materials needed on the day and a small donation to the running of our charity.
Can we hire a room to host a team meeting? We have a large meeting room that you can hire before or after the workday.
Is there parking at the Centre? It is recommended that all our visitors use public transport as we have no parking on site (unless by prior agreement for specific bookings only). There is free parking on nearby Frankham Street. Local rail and DLR stations are Greenwich and Deptford and there are several local bus routes to Creek Road and Deptford Church Street.